TOWSON, Md.
(Jan. 20, 2023) –
Ledo Pizza
is proud to announce its newest partnership with Towson University Athletics as starting this year, Tigers fans can enjoy special giveaways from Ledo Pizza at select games held in SECU Arena and Johnny Unitas Stadium. From its first location in Adelphi, Maryland to over 100 franchises today, the families that shaped the pizza brand now pass their traditions to other families in different areas and the tradition of giving back to the community is still a prominent custom of the Ledo establishment. Those traditions now extend to Towson University, its students, alumni and fans.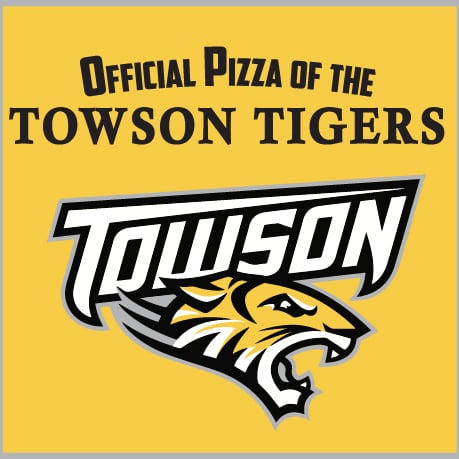 "Ledo Pizza is honored to be the official pizza of the Towson Tigers," said Ledo Chief Marketing Officer Will Robinson. "We're always looking for new ways to give back to our communities and since this partnership is in Ledo Pizza's home state, we're thrilled to be supporting our friends and neighbors. We've always enjoyed cheering on the Tigers from the stands, now we can't wait to be in all the action as all the spring sports begin." In addition to this partnership, Ledo Pizza has signed a deal to sponsors the youth Towson Lacrosse halftime competition and later in the year at the Freshman Field Gold Rush. Tiger faithful can also enjoy the square-shaped pizza at the Ledo Pizza located at 1238 Putty Hill Ave. in Towson. To learn more about this location, visit
ledopizza.com
At Ledo Pizza, every pizza is rolled to order with fresh handmade dough topped with high-quality ingredients, like its famous thick pepperoni and fresh sausage. The menu also features freshly baked subs, lasagna, spaghetti, jumbo wings, soup, salad and cheesy garlic bread. To learn more about Ledo Pizza, visit
ledopizza.com
.
About Ledo Pizza;
Founded in 1955 in the suburbs of Maryland and now headquartered in Annapolis, Maryland, Ledo Pizza is a regional pizza franchise that is dedicated to offering a fresh, affordable menu served in a family-friendly atmosphere. Frequently awarded "Best Pizza" recognition in communities across the U.S., Ledo Pizza currently has more than 100 locally owned locations in seven states with multiple new restaurants in the pipeline. Ledo Pizza believes strongly in community involvement and the brand is a proud partner of the Baltimore Ravens. Ledo Pizza is also the Official Pizza of the Maryland Terrapins. For more information, visit
ledopizza.com
and follow the brand on
Facebook
,
Instagram
, and
Twitter
.