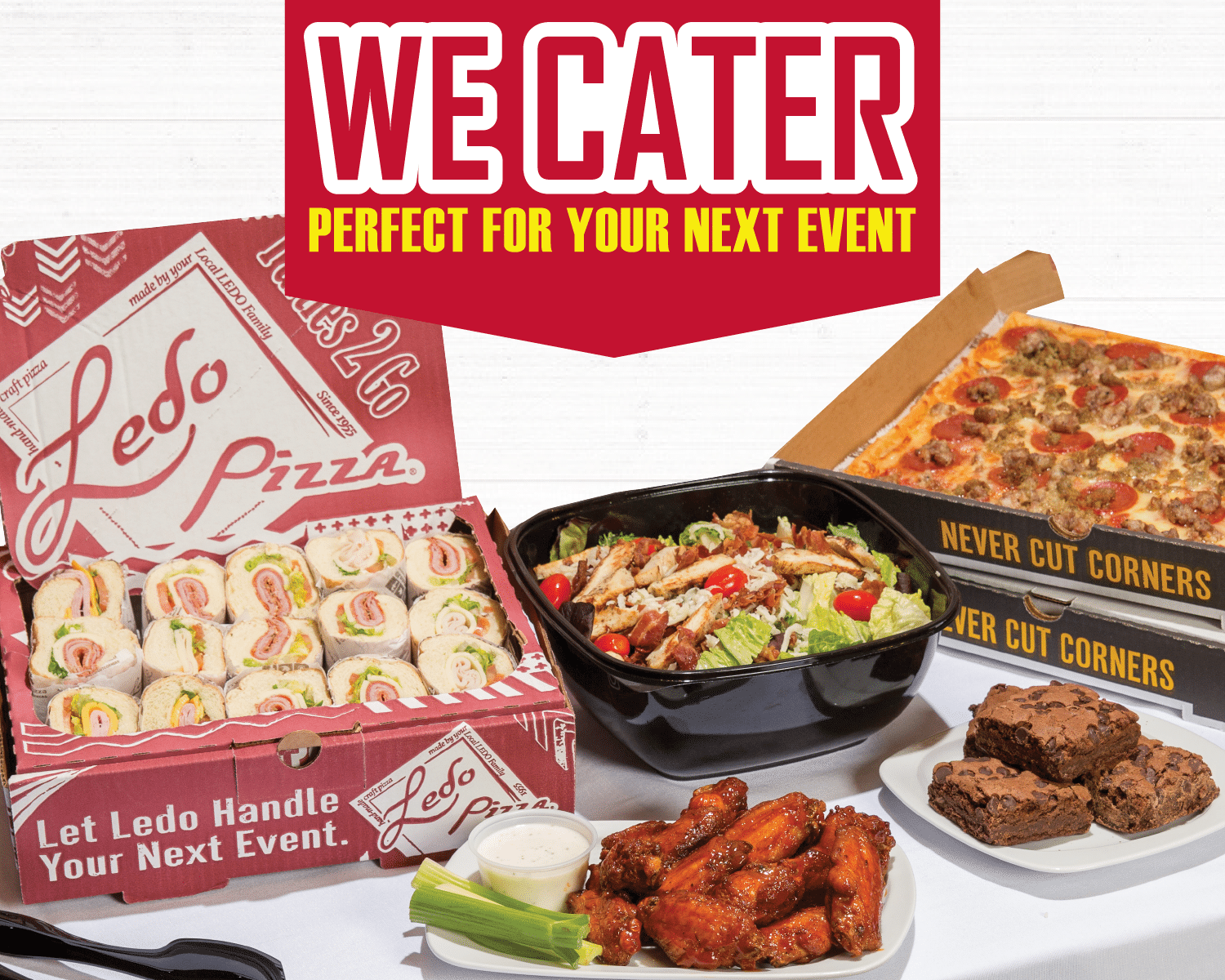 Throwing a meeting, party or event is exhausting. Allow LEDO Pizza Catering to ease your worries and provide all the right ingredients to make your next party or event a success!
Minimum order of $100.00. Delivery available at participating locations. Advance notice appreciated.
For more Catering information click the link below or contact the managing partner at your local Ledo Pizza.
Throwing A Party?
Perfect for Birthday's, Family Gatherings,
and Small Parties.
(Same Day Orders)
Planning a Large Event?
Perfect for Weddings, Office Meetings & Parties, Large Family Reunions and much more!
(Order Up To 7 Days In Advance)
Need Help Planning Your Event?
Let Your Local Ledo Pizza Help
with your next Event or Party!