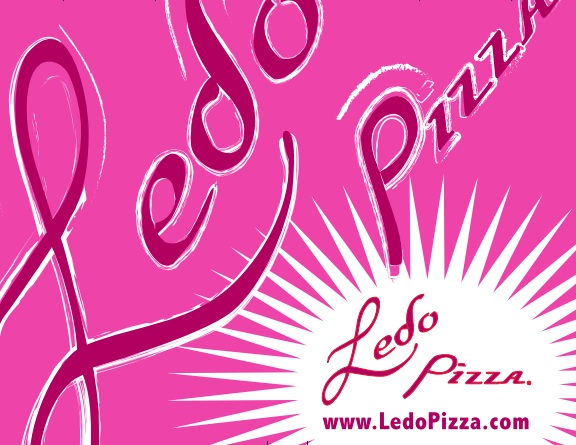 Popular Maryland-based pizza brand to donate $10,000 to local cancer-fighting organizations
ANNAPOLIS, Md. (Oct. 1, 2023) – For more than 65 years, Ledo Pizza has made giving back to its communities one of its core priorities. One way the brand advances that goal is through its annual Pink Pizza Box initiative.
Because October is both National Pizza Month and Breast Cancer Awareness Month, the Maryland-based pizza brand is celebrating by turning its 18-inch pizza boxes pink to honor cancer supporters, fighters and survivors. The goal of the campaign is to raise awareness about the disease and funds for local charities that support those affected by breast cancer.
Ledo Pizza will donate a portion of the proceeds of every 18-inch Pink Pizza Box sold in October, with a commitment to contributing a total of at least $10,000 to eligible nonprofit organizations in its communities. Each benefiting charity will be selected by the Ledo Pizza Franchise Advisory Board.
What: Ledo Pizza is honoring Breast Cancer Awareness Month by giving back $10,000 to local charities. A portion of proceeds from every 18-inch Pink Pizza Box sold will benefit cancer-fighting nonprofit organizations in Ledo Pizza's communities.
When: Oct. 1-31. Charities will receive their donations in Nov.
Where: All Ledo Pizza locations.
"During October, behind every Ledo Pink Pizza Box will not only be our famous, fresh square-shaped pizzas," said Jamie Beall, CEO of Ledo Pizza," but also an opportunity to support the local lives who have been impacted by cancer. From this initiative, we want to bring awareness to the many wonderful cancer-fighting organizations within the community and hope to provide a beneficial effect for the families and their loved ones as they find the road to recovery."
At Ledo Pizza, every pizza is rolled to order with fresh handmade dough topped with high-quality ingredients, like its famous thick pepperoni and fresh sausage. The menu also features freshly baked subs, lasagna, spaghetti, jumbo wings, soups, salads and cheesy garlic bread. To learn more about Ledo Pizza, visit ledopizza.com.
About Ledo Pizza
Founded in 1955 in the suburbs of Maryland and now headquartered in Annapolis, Maryland, Ledo Pizza is a regional pizza franchise that is dedicated to offering a fresh, affordable menu served in a family-friendly atmosphere. Frequently awarded "Best Pizza" recognition in communities across the U.S., Ledo Pizza currently has more than 100 locally owned locations in seven states with multiple new restaurants in the pipeline. Ledo Pizza believes strongly in community involvement and the brand is a proud partner of the Baltimore Ravens. Ledo Pizza is also the Official Pizza of the Maryland Terrapins. For more information, visit ledopizza.com and follow the brand on Facebook, Instagram and Twitter.