WASHINGTON (June 30, 2022) – The nation's capital can't get enough of Ledo Pizza!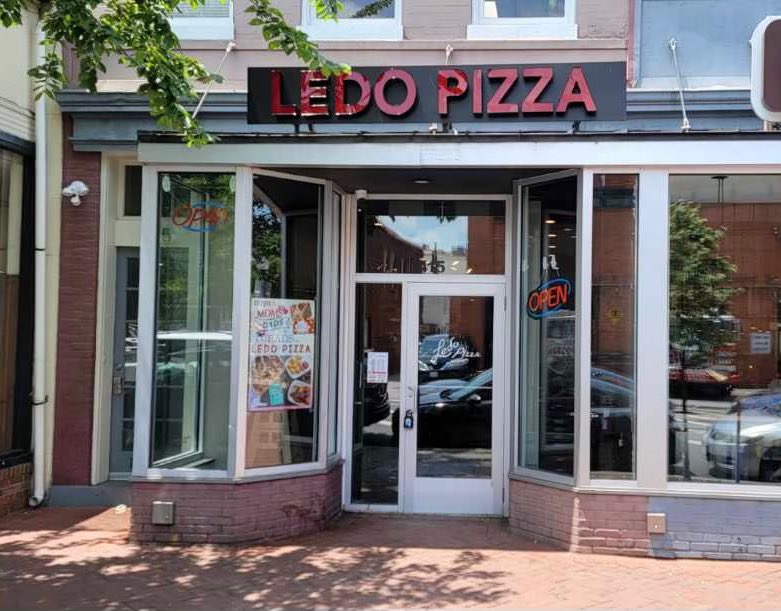 That's why the Maryland-based pizza brand recently opened its newest Washington D.C. location at 415 8th St. SE near the United States Capitol in the vibrant Barracks Row neighborhood. A favorite across the DMV area, Ledo Pizza offers the freshest and highest quality pizza, pasta, and calzones for both lunch and dinner.
"We're thrilled to bring our iconic pizza and handmade dough to more fans in the D.C. community," said Franchise Owner Dean Mensah. "Ledo Pizza's fresh, affordable menu is perfect for the Barracks Row area, filled with Capitol Hill go-getters and residents always on the move. We've already loved our first few weeks in the neighborhood and can't wait to continue to serve our guests!"
Ledo Pizza's latest D.C. location is open Monday through Thursday from 11 a.m. to 9 p.m., Friday and Saturday from 11 a.m. to 10 p.m., and Sunday from noon to 9 p.m. This location marks the fourth Ledo Pizza in Washington D.C. proper, the 93rd location in the DMV area, and the 110th systemwide.
At Ledo Pizza, every pizza is rolled to order with fresh handmade dough topped with high-quality ingredients, like its famous thick pepperoni and fresh sausage. The menu also features freshly baked subs, lasagna, spaghetti, jumbo wings, soup, salad, and cheesy garlic bread. To learn more about Ledo Pizza, visit ledopizza.com.
About Ledo Pizza; Founded in 1955 in the suburbs of Maryland and now headquartered in Annapolis, Maryland, Ledo Pizza is a regional pizza franchise that is dedicated to offering a fresh, affordable menu served in a family-friendly atmosphere. Frequently awarded "Best Pizza" recognition in communities across the U.S., Ledo Pizza currently has more than 100 locally owned locations in seven states with multiple new restaurants in the pipeline. Ledo Pizza believes strongly in community involvement and the brand is a proud partner of the Baltimore Ravens. Ledo Pizza is also the Official Pizza of the Maryland Terrapins. For 2022, Ledo Pizza President and COO Jamie Beall were named one of Nation's Restaurant News' most influential restaurant executives in the country. For more information, visit ledopizza.com and follow the brand on Facebook, Instagram, and Twitter.