COLLEGE PARK, Md. (April 7, 2022) – Ledo Pizza is continuing its support for the Maryland Terrapins by helping its beloved mascot go to the National Mascot Championship in Daytona, Florida!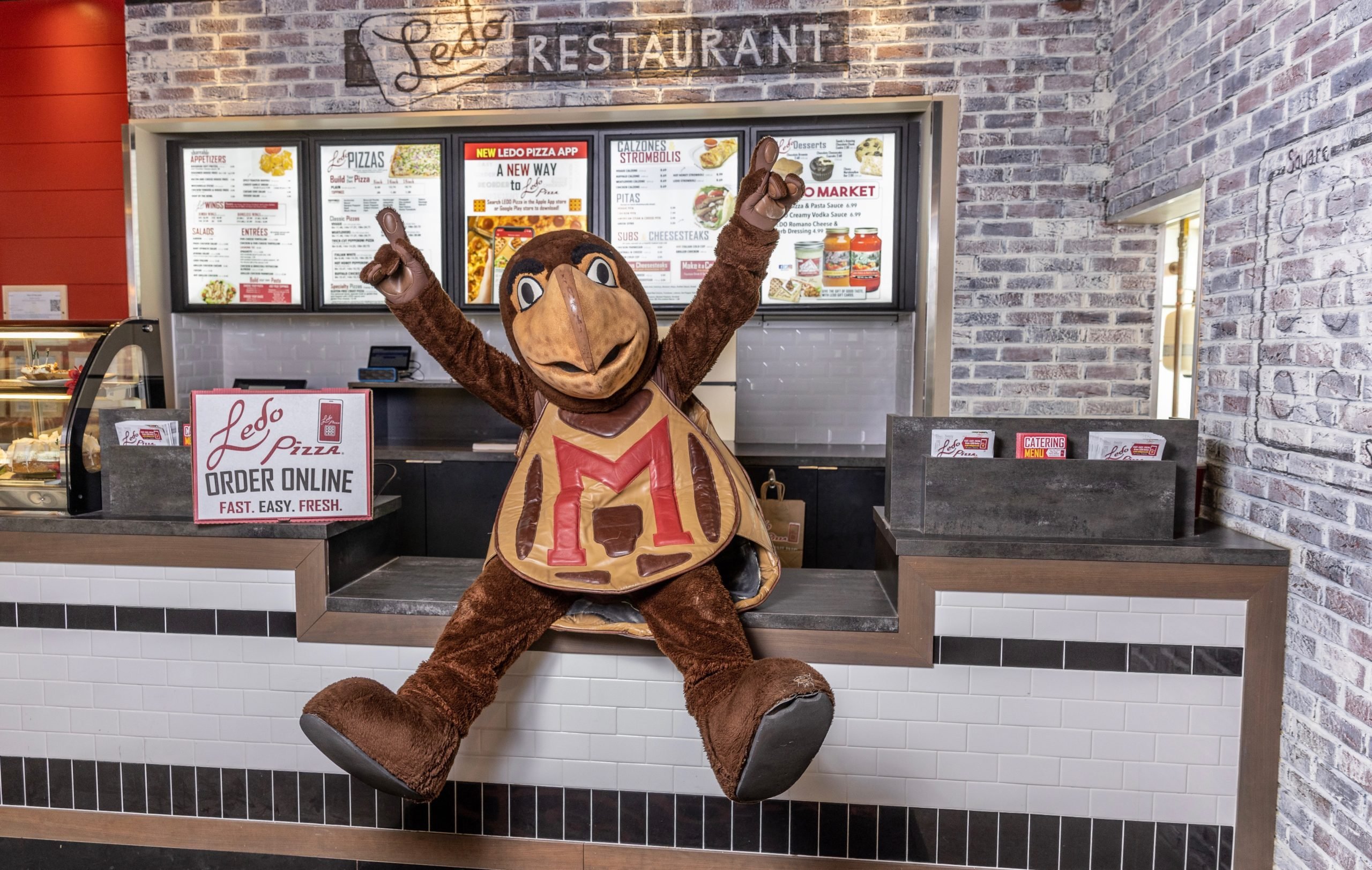 The popular Maryland-based pizza brand pitched in on the fundraising efforts to help the Terps' mascot — Testudo — compete in the iconic event. To celebrate, Ledo Pizza College Park hosted a send-off party for Testudo on April 4. To thank Ledo Pizza for its efforts, Testudo will post Instagram stories and updates from the competition featuring a Ledo Pizza box and will even use one as a prop during the competition!
"We're very excited to help Testudo compete in the National Mascot Championship," said Ledo Pizza President Jamie Beall. "It's always fun to support the University of Maryland's athletic program, and, of course, that includes their mascot. We look forward to seeing what surprises Testudo has in store when he features the Ledo Pizza box during the competition!"
At Ledo Pizza, every pizza is rolled to order with fresh handmade dough topped with high-quality ingredients, like its famous thick pepperoni and fresh sausage. The menu also features freshly baked subs, lasagna, spaghetti, jumbo wings, soup, salad and cheesy garlic bread. To learn more about Ledo Pizza, visit ledopizza.com.
About Ledo Pizza; Founded in 1955 in the suburbs of Maryland and now headquartered in Annapolis, Maryland, Ledo Pizza is a regional pizza franchise that is dedicated to offering a fresh, affordable menu served in a family-friendly atmosphere. Frequently awarded "Best Pizza" recognition in communities across the U.S., Ledo Pizza currently has more than 100 locally owned locations in seven states with multiple new restaurants in the pipeline. Ledo Pizza believes strongly in community involvement and the brand is a proud partner of the Baltimore Ravens. Ledo Pizza is also the Official Pizza of the Maryland Terrapins. For more information, visit ledopizza.com and follow the brand on Facebook, Instagram and Twitter.