TOWSON, Md. (Oct. 18, 2022) – Serving high-quality, square-shaped pizzas since 1955, Ledo Pizza is proud to bring its craveable menu and great value to another community in its home state.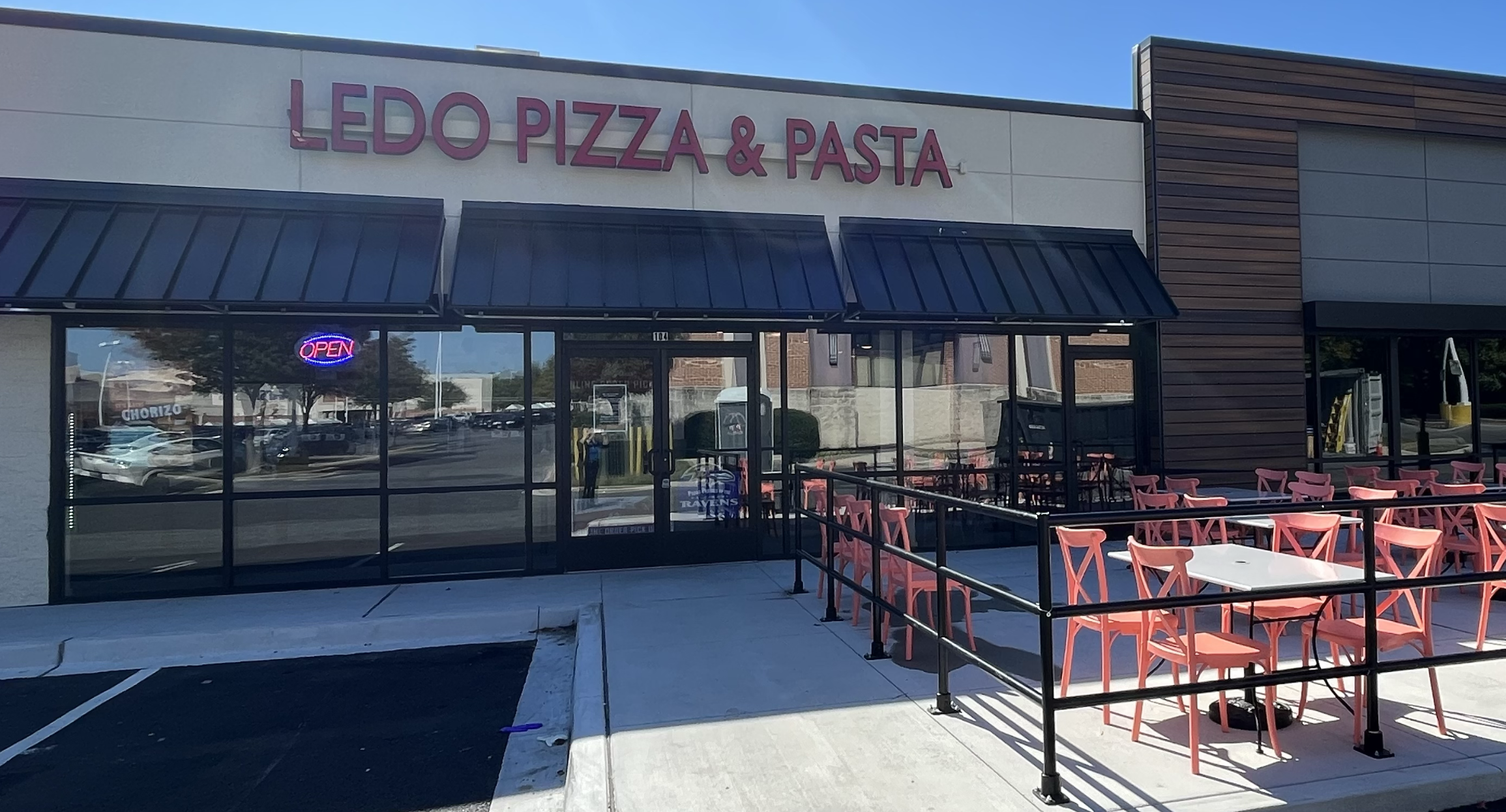 Located at 1238 Putty Hill Ave. in Towson, Maryland's favorite pizza brand is now conveniently located near Towson University and across the street from Calvert Hall High School. The new restaurant owner is eager to serve local students and families throughout the week, as well as provide spectacular tailgating spreads suitable for any event like game days.
"We couldn't be more thrilled to officially open in Towson and provide a fun, go-to spot for guests to enjoy quality time together over delicious pizza, wings, subs, and more," said Franchisee Jim Robertson. "We truly hope to play a part in some of the community's most memorable nights and become one of Towson's favorite dining spots for any occasion."
Ledo Pizza is also a proud partner of the Baltimore Ravens, allowing fans to enjoy a special Ravens Football Deal that consists of an 18-inch, two-topping pizza with a large order of Cheesy Garlic Bread and a half-pound of boneless wings for $36.99.
Towson's Ledo Pizza is open from 11 a.m. to 9 p.m. from Sunday to Thursday, with a 10 p.m. close on Friday and Saturday. The Putty Hill location will mark the pizza brand's 76th location in Maryland and 116th location overall.
At Ledo Pizza, every pizza is rolled to order with fresh handmade dough topped with high-quality ingredients, like its famous thick pepperoni and fresh sausage. There's something for everyone at Ledo Pizza. The menu also features freshly baked subs, lasagna, spaghetti, jumbo wings, soup, salad, cheesy garlic bread, and even smaller portion options for the kids. To learn more about Ledo Pizza, visit ledopizza.com.
About Ledo Pizza; Founded in 1955 in the suburbs of Maryland and now headquartered in Annapolis, Maryland, Ledo Pizza is a regional pizza franchise that is dedicated to offering a fresh, affordable menu served in a family-friendly atmosphere. Frequently awarded "Best Pizza" recognition in communities across the U.S., Ledo Pizza currently has more than 100 locally owned locations in seven states with multiple new restaurants in the pipeline. Ledo Pizza believes strongly in community involvement and the brand is a proud partner of the Baltimore Ravens. Ledo Pizza is also the Official Pizza of the Maryland Terrapins. For more information, visit ledopizza.com and follow the brand on Facebook, Instagram, and Twitter.