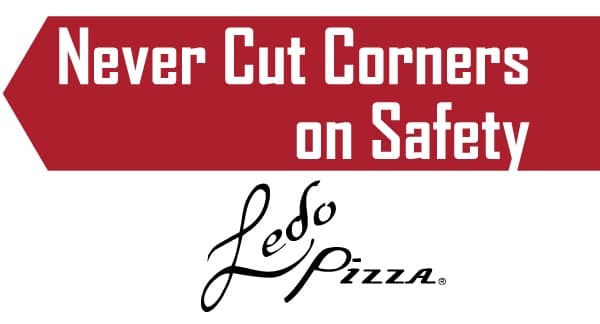 Our Commitment to Safety:
Temperature and fitness for work of every employee is assessed before their shift.
All employees will wear facemasks and gloves while at work.
All employees will wash their hands and change gloves a minimum of every 15 minutes.
Customers may use digital menus on personal devices or Ledo disposable paper menus when ordering.
All seating at tables will allow for 6 feet between groups of customers.
New cleaning and sanitation procedures will be enforced throughout each store and after each customer departure.
All Ledo employees have undergone extensive COVID-19 awareness training, including mandatory testing.
Ledo will adhere to all state and local mandates.
A Manager will be available at all times to monitor operations with a focus on COVID-19 safety measures.