ANNAPOLIS, Md. (Aug. 25, 2021) – Attention all Maryland athletes and pizza lovers, Ledo Pizza is proud to announce that they are the new sponsors of Capital Clubhouse!
Located at 3033 Waldorf Market Place, the Capital Clubhouse is one of the most popular local sports complexes in the area and supports ongoing community engagement. The popular Maryland-based pizza brand is proud to join forces with the athletic juggernaut from Sept. 1 through Aug. 31 of next year.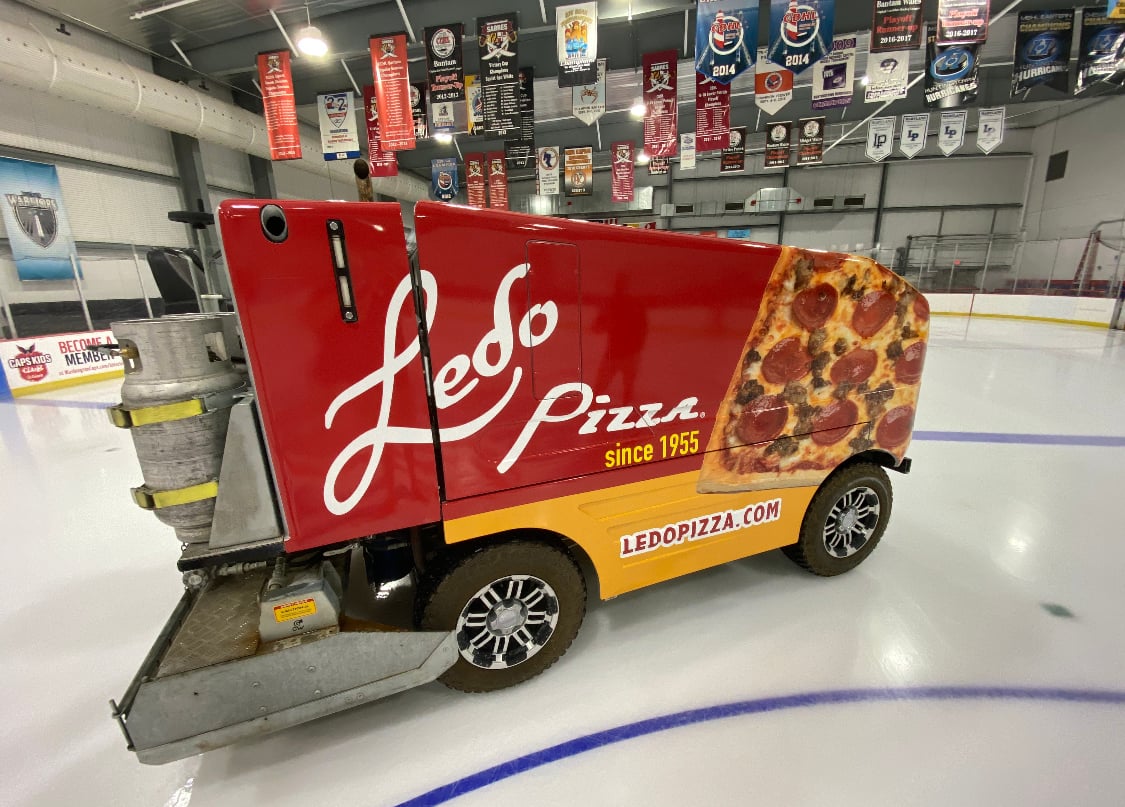 "We are so excited to be partnered with Capitol Clubhouse," said "We were looking for different ways to get involved within the community, so we were eager to see this special opportunity come up. We are proud to sponsor such a great facility that supports a wide range of clubs and sports – like hockey, volleyball, and ice skating – throughout Maryland."
Ledo's partnership with Capital Clubhouse will include ice resurface machine wrap, dasher board signs in each rink/court, digital advertising in the lobby, and features on the website and social media posts.
At Ledo Pizza, every pizza is rolled to order with fresh handmade dough topped with high-quality ingredients, like its famous thick pepperoni that is cut onsite daily. The menu also features freshly baked subs, lasagna, spaghetti, jumbo wings, soup, salad, and breadsticks. To learn more about Ledo Pizza, visit ledopizza.com.
Capitol Clubhouse is a sports complex that serves all ages, with an NHL-size ice rink, sport court, and rock-climbing wall. The mix of venues provides for a host of programs, drop-ins, leagues, themed events, expos, trade shows, shows, concerts, and more.
To learn more about Capital Clubhouse visit capitalclubhouse.com.
About Ledo Pizza; Founded in 1955 in the suburbs of Maryland and now headquartered in Annapolis, Maryland, Ledo Pizza is a regional pizza franchise that is dedicated to offering a fresh, affordable menu served in a family-friendly atmosphere. Frequently awarded "Best Pizza" recognition in communities across the U.S., Ledo Pizza currently has more than 100 locally owned locations in seven states with multiple new restaurants in the pipeline. Ledo Pizza believes strongly in community involvement and the brand is a proud partner of the Baltimore Ravens. Ledo Pizza is also the Official Pizza of the Maryland Terrapins. For more information, visit ledopizza.com and follow the brand on Facebook, Instagram, and Twitter.