CHAMBERSBURG, Penn. (July 26, 2021) – Ledo Pizza is making its highly anticipated return to the Keystone State!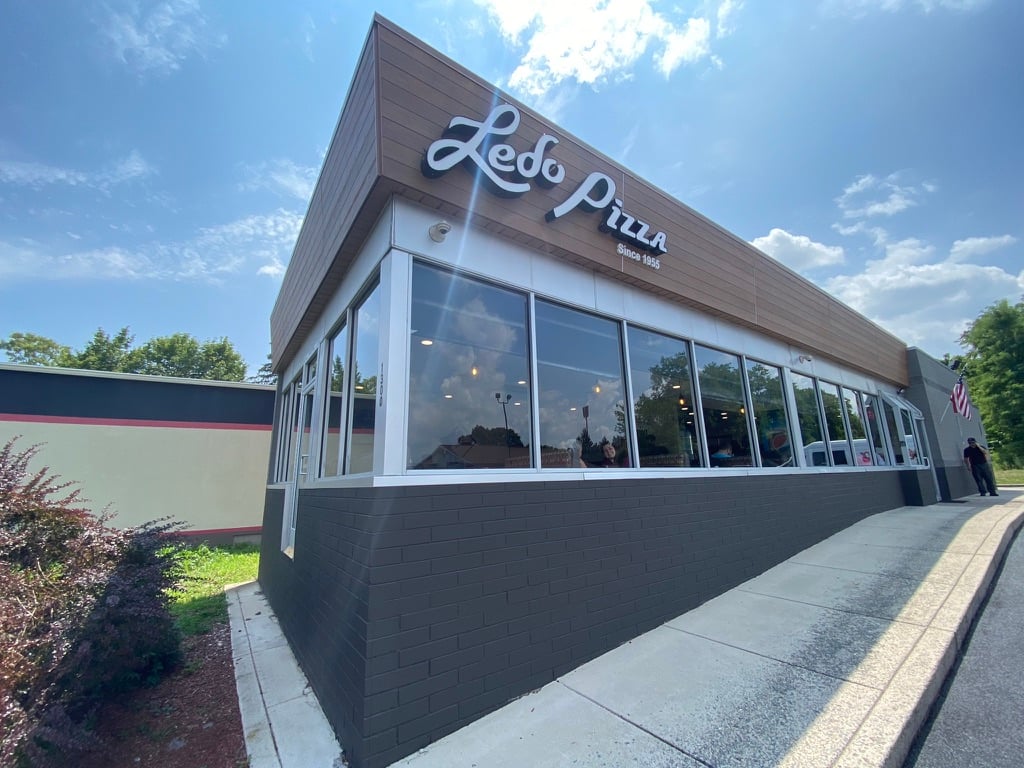 That's right. Ledo Pizza just opened its first Chambersburg restaurant, located right off Route 81 at 1300 Lincoln Way E.! Now, the Chambersburg community can enjoy Ledo Pizza's fresh, high-quality pizza, soup, pasta, calzones, and more for both lunch and dinner.
"As someone whose family has been doing business in Franklin County for almost 35 years, I'm so excited to continue to be part of this great community," said Franchisee Josh VerStandig. "This is an exciting grand opening for everyone at Ledo Pizza because it marks the brand's only location in Pennsylvania! Ledo Pizza shares the same family-centered, honest, hardworking values as Chambersburg and Franklin County, making it a perfect match. We're excited to be open and look forward to showing this vibrant community what Ledo Pizza is all about."
Chambersburg's new Ledo Pizza is open Sunday through Thursday from 11 a.m. to 9 p.m., and Friday and Saturday from 11 a.m. to 10 p.m. Chambersburg's first Ledo Pizza marks the first and currently the only location in Pennsylvania.
At Ledo Pizza, every pizza is rolled to order with fresh handmade dough topped with high-quality ingredients, like its famous thick pepperoni and fresh sausage. The menu also features freshly baked subs, lasagna, spaghetti, jumbo wings, soup, salad, and breadsticks. To learn more about Ledo Pizza, visit ledopizza.com.
About Ledo Pizza: Founded in 1955 in the suburbs of Maryland and now headquartered in Annapolis, Maryland, Ledo Pizza is a regional pizza franchise that is dedicated to offering a fresh, affordable menu served in a family-friendly atmosphere. Frequently awarded "Best Pizza" recognition in communities across the U.S., Ledo Pizza currently has more than 100 locally owned locations in seven states with multiple new restaurants in the pipeline. Ledo Pizza believes strongly in community involvement and the brand is a proud partner of the Baltimore Ravens. Ledo Pizza is also the Official Pizza of the Maryland Terrapins. For more information, visit ledopizza.com and follow the brand on Facebook, Instagram, and Twitter.