ANNAPOLIS, Md. (Dec. 2, 2022) – Ledo Pizza fans can now share their love for pizza and wings by giving the perfect gift this holiday season – Ledo Buffalo Wing Sauce!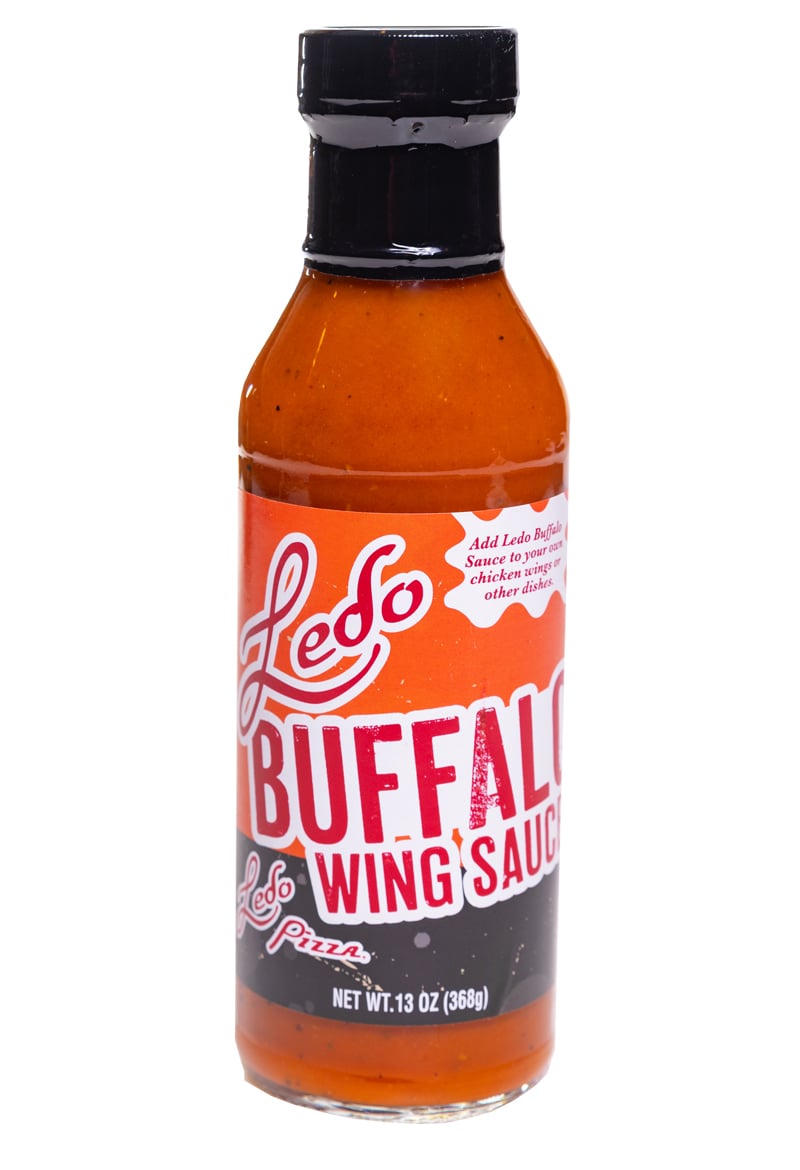 That's right. For the first time ever the sauce that made Ledo's Jumbo Wings legendary across Maryland is now available in a 13-ounce bottle for just $5.99 and sold in stores and online at ledopizza.com.
Ledo Buffalo Wing Sauce is made from a perfect blend of aged cayenne peppers and a hint of Ledo Pizza sauce. Guests can enjoy this tangy and craveable sauce from the comfort of their own home by adding it to any dish.
"Our Buffalo Wing Sauce has been our most talked about sauce for decades, and we're excited to release it as a new gift option this holiday shopping season," said Ledo Pizza's Chief Marketing Officer Will Robinson. "It's the perfect way to surprise any pizza or wing lover with a delicious gift that keeps on giving."
Ledo Buffalo Wing sauce is meant to be shared with friends and family or snuck into your own stocking before Christmas. Whether it be on a buffalo chicken pizza or tossed with some chicken wings, the sauceabilities are endless!
To buy Ledo's Buffalo Wing Sauce or shop for other Ledo merchandise visit, ledopizza.com/shop.
For more information about Ledo Pizza, visit ledopizza.com.
About Ledo Pizza; Founded in 1955 in the suburbs of Maryland and now headquartered in Annapolis, Maryland, Ledo Pizza is a regional pizza franchise that is dedicated to offering a fresh, affordable menu served in a family-friendly atmosphere. Frequently awarded "Best Pizza" recognition in communities across the U.S., Ledo Pizza currently has more than 100 locally owned locations in seven states with multiple new restaurants in the pipeline. Ledo Pizza believes strongly in community involvement and the brand is a proud partner of the Baltimore Ravens. Ledo Pizza is also the Official Pizza of the Maryland Terrapins. For more information, visit ledopizza.com and follow the brand on Facebook, Instagram and Twitter.