ANNAPOLIS, Md. (Oct. 1, 2022) – As the cooler weather blows in, Ledo Pizza is serving some hearty, family-friendly meals to warm everyone up this season.
The popular Maryland-based pizza brand is reintroducing fan favorites filled with comforting ingredients and inviting flavors sure to keep the East Coast chills away. Ledo Pizza guests can now enjoy these popular "blasts from the past" once again:
Appetizers
Chorizo Chili Cheese Fries ($8.49)– Crispy house fries topped with Cheddar cheese sauce, Provolone cheese, and chorizo chili.
Chorizo Sliders($7.99) – Three mini chorizo sausage sliders topped with jalapeño peppers.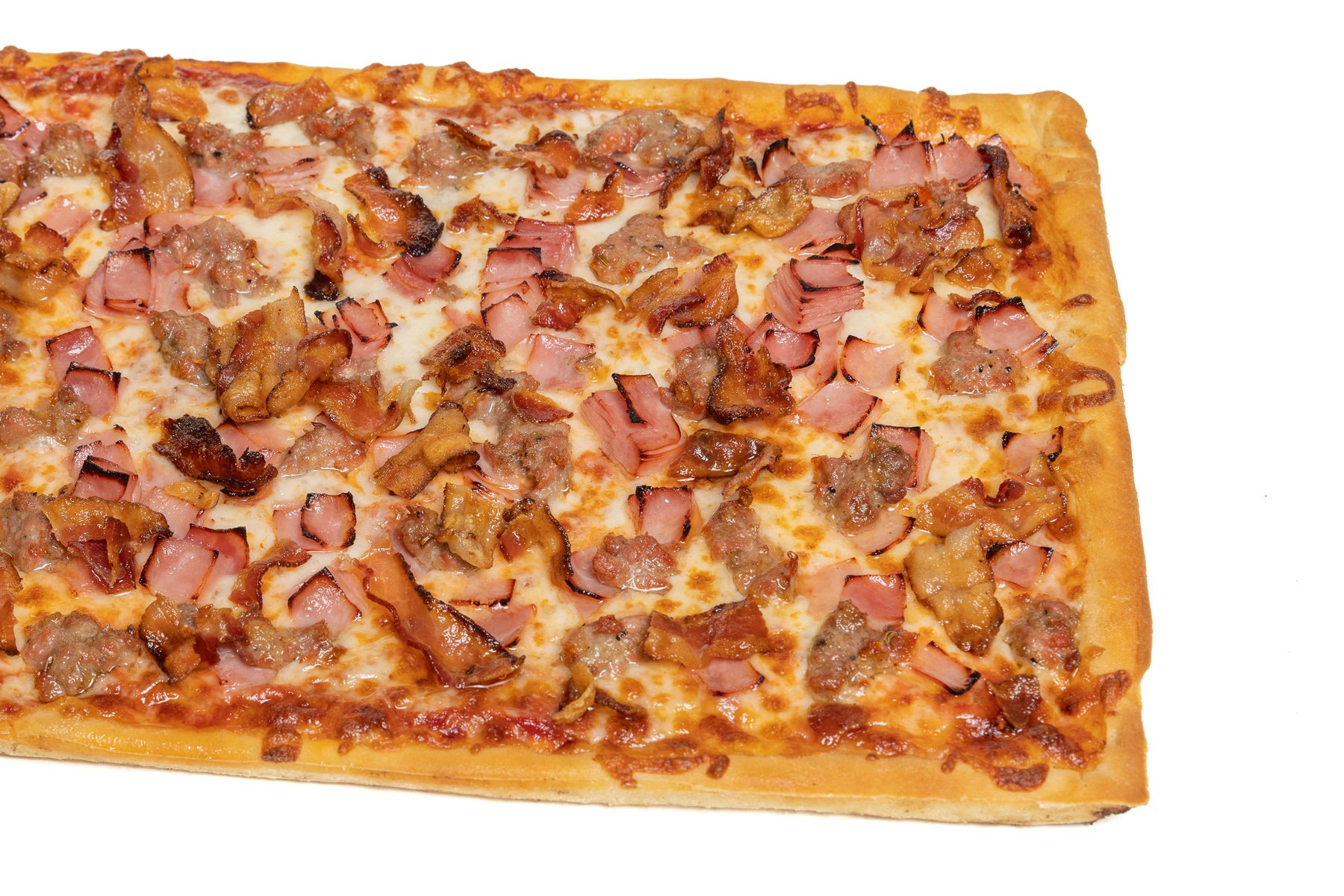 Pizzas
Pork Trio – A classic Ledo Pizza topped with chorizo sausage, ham, and pre-cooked bacon.
Enchilada Pizza – Chorizo chili topped with Provolone cheese, diced roma tomatoes, red onion, and chorizo sausage.
Fiesta Supreme Pizza – Green pepper, red onion, grilled chicken, and chorizo sausage.
Subs
Ledo Chorizo Sloppy Joe ($7.99) – A meaty throwback to yesteryear! Chorizo chili topped with American cheese and jalapeño peppers.
"We're so excited to bring back these craveable menu items to our fans," said Ledo Pizza Chef Ryan Jedrey. "These delicious seasonal options are perfect to enjoy on a cold night in, so we hope everyone takes advantage to enjoy them this fall!
The fall menu will be available for online orders on Oct. 1 and in stores for dine-in on Oct. 11.
At Ledo Pizza, every pizza is rolled to order with fresh handmade dough topped with high-quality ingredients, like its famous thick pepperoni and fresh sausage. The menu also features freshly baked subs, lasagna, spaghetti, jumbo wings, soup, salad, and cheesy garlic bread. To learn more about Ledo Pizza, visit ledopizza.com.
About Ledo Pizza; Founded in 1955 in the suburbs of Maryland and now headquartered in Annapolis, Maryland, Ledo Pizza is a regional pizza franchise that is dedicated to offering a fresh, affordable menu served in a family-friendly atmosphere. Frequently awarded "Best Pizza" recognition in communities across the U.S., Ledo Pizza currently has more than 100 locally owned locations in seven states with multiple new restaurants in the pipeline. Ledo Pizza believes strongly in community involvement and the brand is a proud partner of the Baltimore Ravens. Ledo Pizza is also the Official Pizza of the Maryland Terrapins. For more information, visit ledopizza.com and follow the brand on Facebook, Instagram, and Twitter.