WOODMORE, Md. (Sept. 21, 2022) – Since 1955, Ledo Pizza has been serving up its signature square pizzas made with fresh handmade dough and high-quality ingredients. Now, the popular Maryland-based brand is bringing its craveable menu to Glenarden just in time for National Pizza Month this October.
Located at 2700 Campus Way North Woodmore, within the Woodmore Towne Centre, Glenarden's first Ledo Pizza is now open and eager to share its award-winning pizza with the community.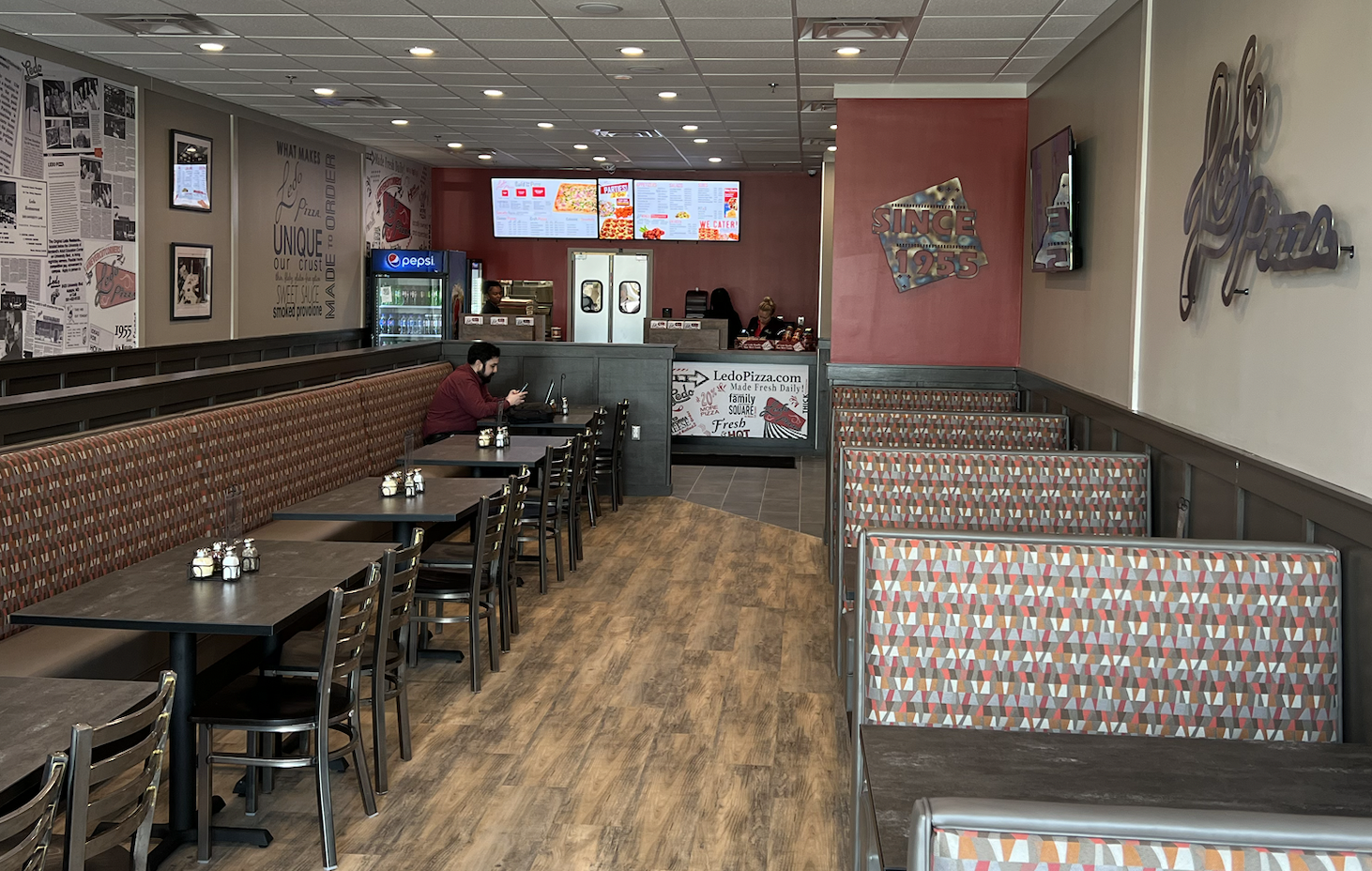 "We are so excited to officially be open in Glenarden and provide a fun, family atmosphere for guests to enjoy good quality time together while sharing our signature pizza," said local Franchisee Mominul Khan. "With National Pizza Month just around the corner, we look forward to offering a fresh new option for local pizza lovers, whether you're looking to dine in our restaurant or pick-up any of our popular menu items to enjoy at home."
The 2,200-square-foot restaurant in Woodmore Towne Centre is conveniently located between Nordstrom Rack and Cold Stone Creamery. Ledo Pizza's newest location features a fresh look with digital menu boards and modern design, providing the perfect atmosphere for enjoying a meal in Glenarden's premier shopping destination.
"We are proud to be part of the largest and most prestigious shopping center in Prince George's County," said Ledo Pizza President Jamie Beall. "It's where local shoppers flock, so its where we belong. We can't wait for the people of Glenarden to see for themselves why Ledo Pizza has been a favorite of diners across Maryland for more than 50 years!"
There's something for everyone at Ledo Pizza. Besides its award-winning pizza, the brand also offers hearty subs, wings, soups, salads, pasta and even smaller portion options for the kids.
Glenarden's Ledo Pizza is open Monday through Thursday from 11 a.m. to 9 p.m., Friday and Saturday from 11 a.m. to 10 p.m. and Sunday from noon to 9 p.m. For more information, visit ledopizza.com.
About Ledo Pizza; Founded in 1955 in the suburbs of Maryland and now headquartered in Annapolis, Maryland, Ledo Pizza is a regional pizza franchise that is dedicated to offering a fresh, affordable menu served in a family-friendly atmosphere. Frequently awarded "Best Pizza" recognition in communities across the U.S., Ledo Pizza currently has more than 100 locally owned locations in seven states with multiple new restaurants in the pipeline. Ledo Pizza believes strongly in community involvement and the brand is a proud partner of the Baltimore Ravens. Ledo Pizza is also the Official Pizza of the Maryland Terrapins. For more information, visit ledopizza.com and follow the brand on Facebook, Instagram and Twitter.