ANNAPOLIS, Md. (Sept. 1, 2021) – Grab your clubs and get your practice swings in because the 28th Annual Ledo Pizza Golf Classic that benefits the Johns Hopkins Children's Center is coming up on Sept. 12!
This year's Golf Classic will take place at the Queenstown Harbor Golf Club, located at 310 Links Lane. Registration will start at 8:30 a.m. followed by a shotgun tournament start at 10 a.m. After the tournament, the cocktail reception will take place at 3:30 p.m., and the awards dinner and auction will begin at 4 p.m.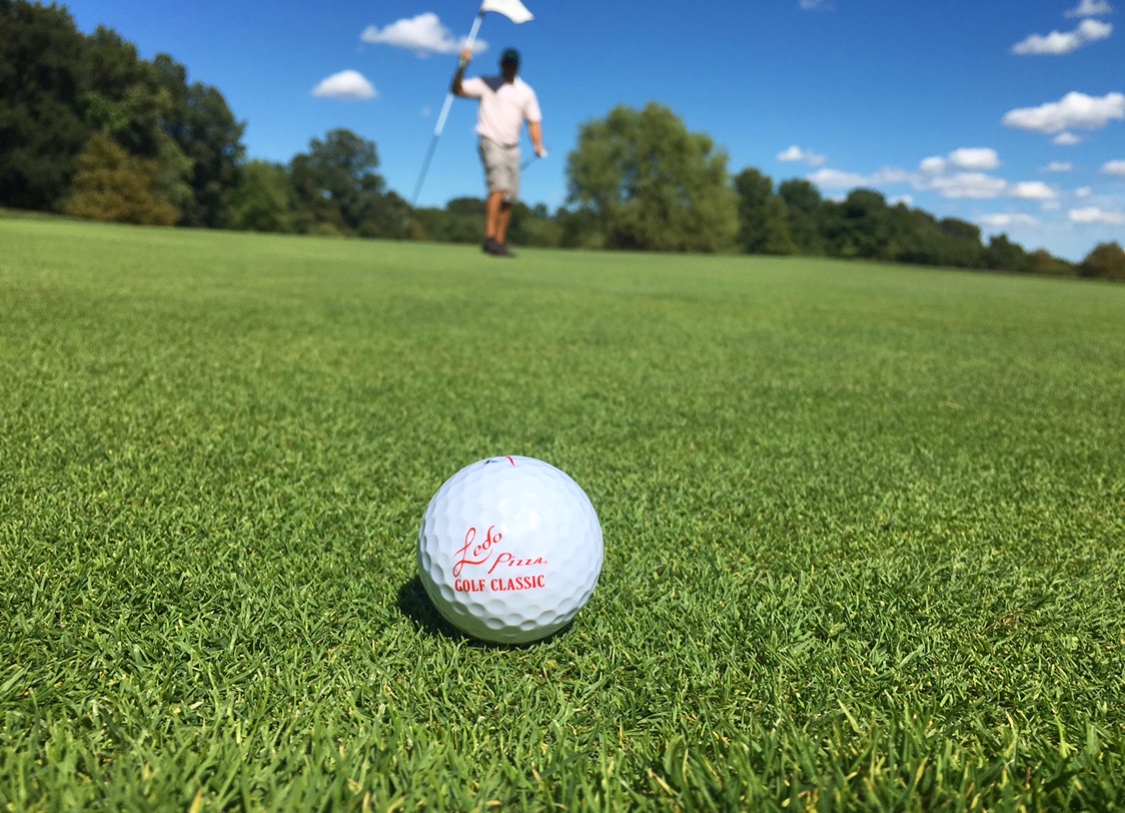 Thanks to the overwhelming support of so many people contributing year after year, Ledo Pizza has given over $1.4 million to the John Hopkins Children's Center.
"We are so thankful for the continuous support from our community to keep bringing back this event for this incredible organization," said Jamie Beall, CEO of Ledo Pizza. "We look forward to seeing the familiar faces who return each year along with the many new people that donate their time and money to help us meet our goals. None of this would be possible without their gracious contributions. Similarly, we could not put on this event without our dedicated volunteers, players, and sponsors. Therefore, we want to say a special thanks to everyone who has put in effort to help us along the way. Your time and energy are greatly appreciated by all the families and staff at the Johns Hopkins Children's Center. We are expecting to have another successful turn out this year that brings the community together and hope to inspire guests to tee off with a little extra intent of supporting such a worthy cause."
For more information, visit LedoGolfClassic.com.
About Ledo Pizza; Founded in 1955 in the suburbs of Maryland and now headquartered in Annapolis, Maryland, Ledo Pizza is a regional pizza franchise that is dedicated to offering a fresh, affordable menu served in a family-friendly atmosphere. Frequently awarded "Best Pizza" recognition in communities across the U.S., Ledo Pizza currently has more than 100 locally owned locations in seven states with multiple new restaurants in the pipeline. Ledo Pizza believes strongly in community involvement and the brand is a proud partner of the Baltimore Ravens. Ledo Pizza is also the Official Pizza of the Maryland Terrapins. For more information, visit ledopizza.com and follow the brand on Facebook, Instagram and Twitter.